News, updates, diary dates, forms and photos from the classrooms. Keep up to date in our Parents' Area
see all news
Main News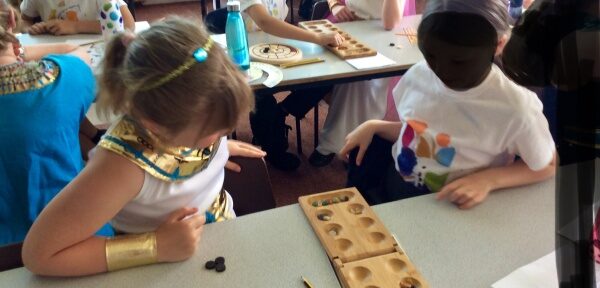 What a fabulous day Grinshill class have had today. We welcomed Kat and Sue from 'Widget Workshops' to deliver a full day of Egyptian activities. ...
162 days ago
Important Update – Monday 4th Jan 2021
Dear Parents/Carers Following the update from Boris Johnson this evening, ...
249 days ago
Half-Term Football
Our Multi Sports Camps at St John the Baptist, Primary ...
264 days ago
Helping Parents and Carers Talk to Children About Mental Health
We think that good mental wellbeing is really important. We ...
265 days ago
School Meals – Menu
Here is the school meals menu for this term: Lunch ...
Classroom News, Activity and Updates
Each class has it's own pages to update you on what's happening. Jump over to the class pages to see photos of the great work
Take me to the Classrooms