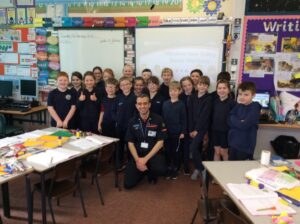 Grinshill class were visited today by Shropshire Fire services to talk about being safe at home.
They were all amazing and Richard Taylor was very impressed with their thoughtful questions.
There is an opportunity for the children to receive a certificate, if they complete the tasks coming home with them today.
Kind regards
Mrs Sallie Roberts